The 2023 Subaru Love Promise Customer and Community Commitment Award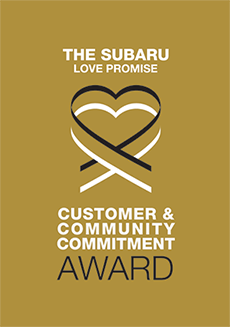 We've been nationally recognized for our dedication to our customers, our community, and the Subaru Love Promise.
We're honored to receive the 2023 Subaru Love Promise Customer and Community Commitment Award. This award nationally recognizes elite Subaru retailers who provide an exceptional customer experience at every interaction with Subaru. These retailers have also demonstrated an outstanding commitment to supporting passions and causes in their local communities in important areas such as the environment, community, health, education, and pets.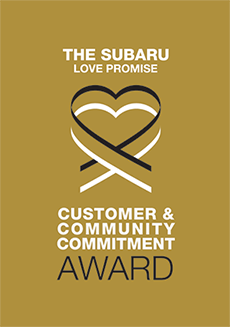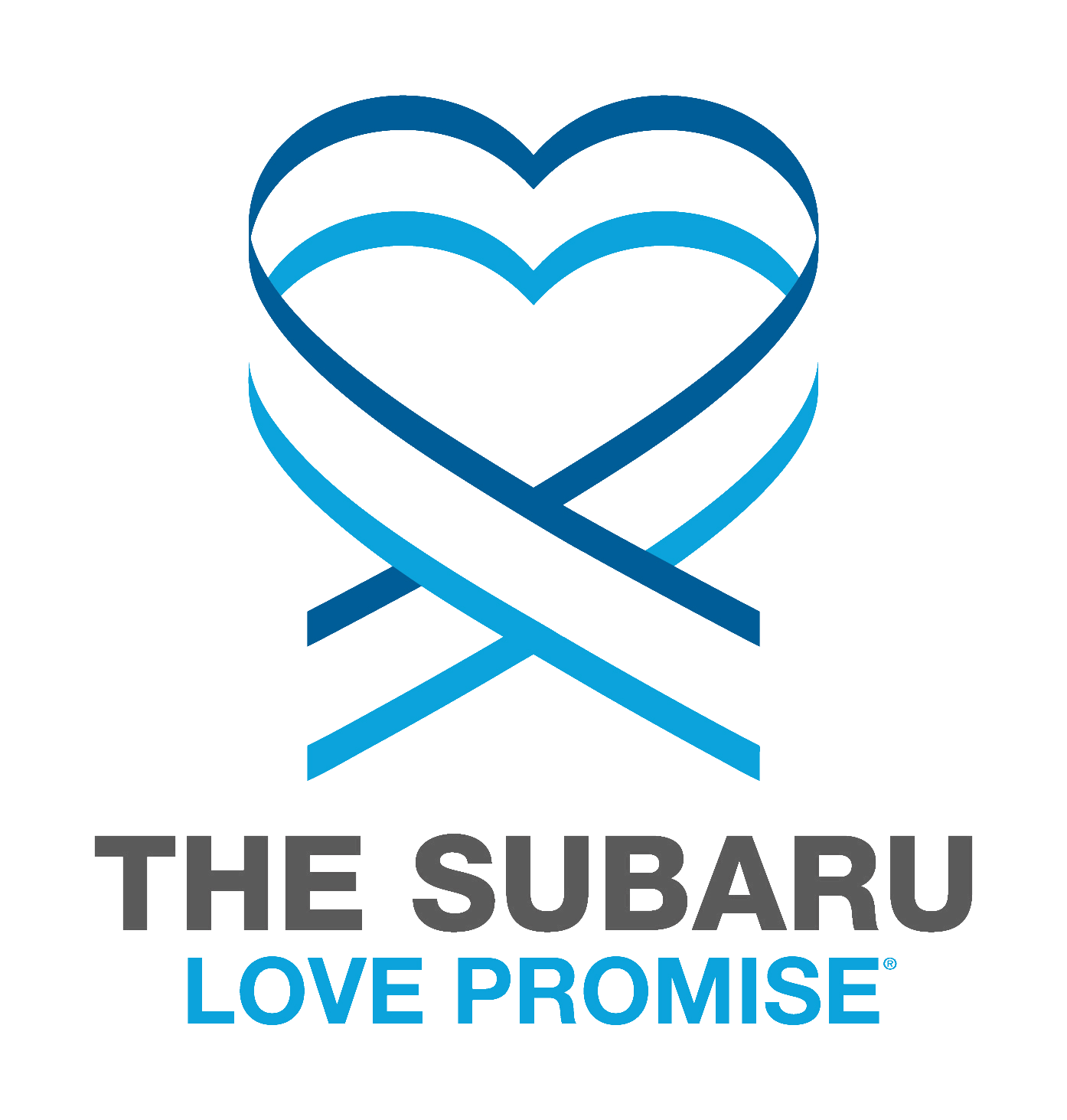 What is the Subaru Love Promise?
Subaru and our retailers believe in making the world a better place and the Subaru Love Promise is our vision of respecting all people. This is our commitment to show love and respect to our customers and to work to make a positive impact in the world.
How is Mike Shaw Subaru Greeley dedicated locally to the Love Promise?
We're very involved within our Greeley Community. Mike Shaw Subaru Greeley cares about the Weld County community very much and has been heavily involved since arriving in Greeley in August 2021. We have partnered with several charities already and plan on many more in the future.
Weld County Humane Society
Greeley Habitat for Humanity
Love Promise Stories from Mike Shaw Subaru Greeley
Subaru and Mike Shaw Subaru Greeley believe in making a positive impact on the communities in which we live and work. We uphold that belief through our Love Promise Community Commitment. Every month, we select inspiring stories from customers and partners from around our area who strive to support our collective commitment and feature them here
Continued Blessings - Cheri B
Year after year our gratitude for community continues to grow. Thanks to our annual and continual financial support from Mike Shaw Subaru Greeley, we are able to better serve our community. This year we were blessed with another Subaru Share the Love® check that will assist us in building the largest Habitat for Humanity project and community in the state of Colorado. With 145 new homes being built, this project would not be possible without the assistance of Mike Shaw Subaru Greeley. Your donation directly impacts the Greeley community. The need for habitat homes is continuing to grow exponentially. With such needs on the rise, we are beyond thankful for our donors for allowing us to continue to support these families. Thank you thank you thank you, Mike Shaw Subaru Greeley!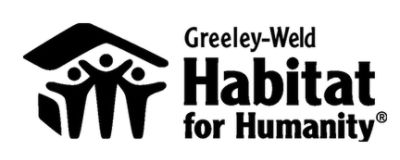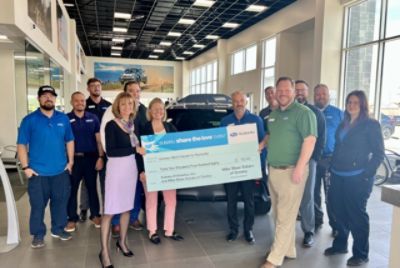 ---
Dogs Adopted and Lives Changed - Sara M
Thanks to Mike Shaw Subaru Greeley and the Subaru Loves Pets® event, we were able to throw an adoption event at Mike Shaw Subaru Greeley which resulted in many of our shelter dogs finding new and loving homes! Through this event, community members were able to come to the Subaru retailer and meet and greet over 20 adoptable dogs. Through this, almost all of these dogs were adopted that day!! We are so grateful for the support we have received from Mike Shaw Subaru Greeley. Working with them has been so seamless and nothing less than amazing. We are so grateful for the heart they have for not only Weld County Humane, but for the entire community. Its organizations like Mike Shaw Subaru Greeley that truly change the community, and the world. We are so looking forward to working with them for our next adoption event!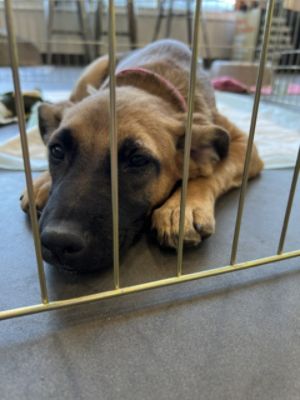 ---
Supporting Greeleys Underserved Community - Jess J
Thanks to Todd White, Steve Wolff, and Mike Shaw Subaru Greeley, we now can support over 1000 of Greeley's underserved and homeless communities. United Way is a shelter that supports and assists homeless individuals in Weld County. Socks are the #1 needed and the #1 most important item for unhoused individuals. Here in Colorado, many people experiencing homelessness have to survive the brutal Colorado winters without even a pair of socks on their feet. Thanks to the generosity of Mike Shaw Subaru Greeley, we are now able to offer 1,000 individuals a pair of socks to stay warm. We are beyond blessed by our continual partnership with Mike Shaw and we will never be able to thank you enough. You are not only a support to Untied Way, but to the entire community of Weld County!

---
Healing Blankets - Amy P
We are so grateful for the 80 blankets that we have received from Mike Shaw Subaru Greeley. These blankets are soft, non-scratchy blankets so that the patients here receiving various types of Cancer treatments can stay warm and comfortable here at Northern Colorado Medical Center. We are extremely proud to partner with an organization such as Mike Shaw Subaru Greeley. Thank you Mike Shaw!!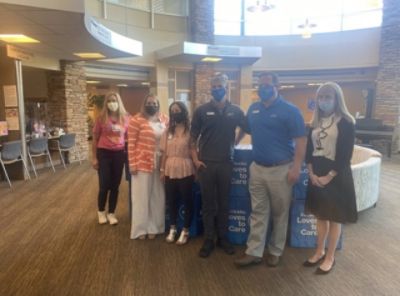 ---
Feeling All the Love - Cheri W
I cannot say enough amazing things about the entire team and organization at Mike Shaw Subaru. I am the lead Director at Greeley-Weld Habitat for Humanity. This year we were truly honored to receive a $22,170 donation on behalf of Mike Shaw Subaru Greely and Subaru of America. This donation is going to help further our mission of building and creating homes for families in Weld County. We are thankful for the support from our community and extremely blessed to have Mike Shaw Subaru support our mission. Thank you so much for all you do! -Cheri
---
Donation to Change Lives - Rachel L
We are so thankful for the $25,000 donation from Mike Shaw Dealerships. We are Generate Hope, a non-profit organization that provides long-term housing to sex trafficking survivors. Not only will this money assist in housing these wonderful women, but it will also go towards therapy, education, and rehabilitation. This is a HUGE financial donation for us that will allow us to better assist and support the residents in our home. We are so beyond thankful for the love and support we have received from Justin and the whole team at Mike Shaw Subaru Greeley. A million thank you's isn't enough! But THANK YOU Subaru, we are so blessed by you!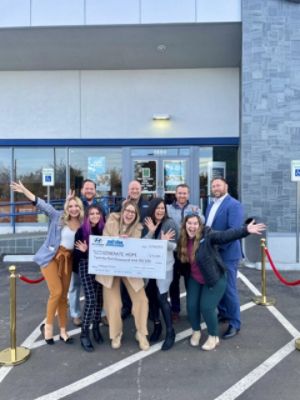 ---
Mike Shaw Loves Education - Todd W
Mike Shaw Subaru Greeley believes in education. They are dedicated to help the local community make learning accessible. That's why Montford Elementary was able to receive a wonderful donation in the Subaru Loves Learning program. This year, Subaru committed to an organization called ADOPT a CLASSROOM where dealers like Mike Shaw can sponsor a classroom's wish list for supplies. We were the recipients of this.
---
Mike Shaw Greeley Supports Seniors - Molly M
Over the year Mike Shaw Subaru has provided flowers and candy to residents on Mother's Day, and plants and candy on Father's day. We have also helped organize, and participate in vehicle parades, doing a drive by in classic and new vehicles. Provided breakfast for a First Responder Breakfast in conjunction with the Bridge Senior Living Facility on September 14th. Thank you to the Mike Shaw team for making an effort and for being stewards in our community.
---
Weld County Food Bank Thanks Mike Shaw! - Angie R
Weld Food Bank is a 501(C)(3) non-profit organization which alleviates hunger and poverty by providing food and services to people in need. We are a private non-profit organization and are not a part of county government. We work to educate the public about the nature of hunger and poverty. We recognize the need for emergency and supplemental food programs and of other non-profit organizations that meet the critical needs of low-income families. When we provide our services we strive to do so with compassion and respect for the dignity of the people seeking food assistance. Last year we provided over 14.6 million pounds of food to the hungry in Weld County. Mike Shaw Subaru Greeley was a part of this contribution. Back in September, we received a generous donation from Mike Shaw Subaru Greeley, because Weld Food Bank is also a part of Feeding America which is the largest charitable hunger-relief organization in the country addressing the problem of domestic hunger by providing 4 billion meals to hungry people in America each year. Thank you to Todd and the team at Mike Shaw Subaru Greeley for this contribution to end food insecurity.
---