Greeley Subaru is an Award Winning Dealership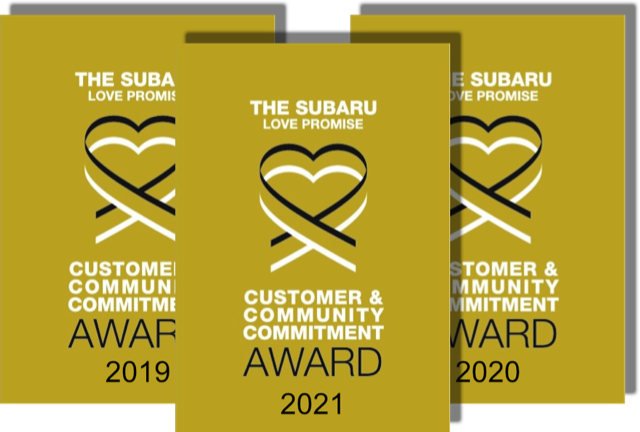 Greeley Subaru is proud to announce that for the 3rd year in a row our dealership has been awarded Subaru of America's most prestigious customer satisfaction award. 
The Love Promise Customer and Community Commitment Award is only awarded to the top few Subaru dealers in the nation who serve their customers and their community with excellence. 
This award is very special to us. Greeley Subaru strives to become your best choice when it comes to shopping for a new or used automobile, or as the place to get your vehicle maintained and repaired. It is all part of the Love Promise we practice every day. This is why we received the Subaru Love Promise Customer and Community Commitment Award again for 2021. 
This award is a reflection of how Greeley Subaru acts as a member of the Greeley community. We are mindful of the needs of our neighbors in this city and across Northern Colorado. 
Our initiatives include supporting many causes, such as our schools through the Subaru Loves Learning initiative. We also support making our part of Colorado a better place through environmental and conservation programs. These are just a couple of examples of what Greeley Subaru does for our community. 
At Greeley Subaru we look forward to continuing to serve our community today, and in the years to come.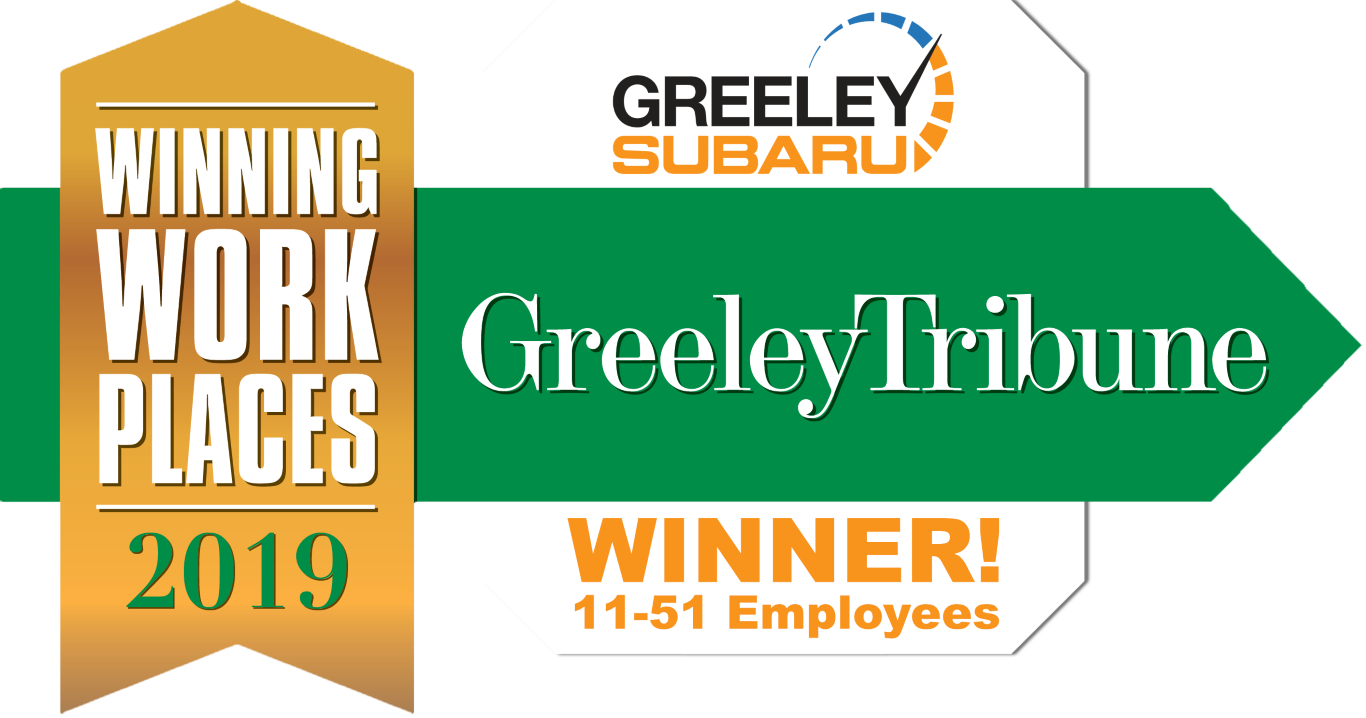 Make an Inquiry