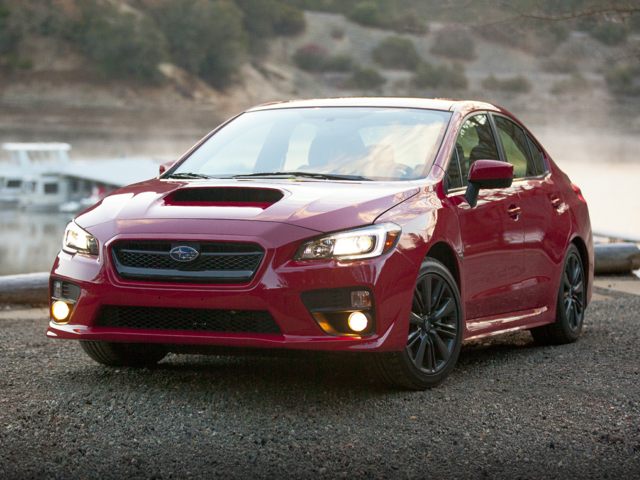 The Award Winning 2016 Subaru WRX in Greeley, Where Power Meets Style
The 2016 WRX, Subaru's potent performance compact, is now available at Greeley Subaru. Introduced in its current form just last year, that hasn't stopped the brand from introducing a whole host of changes to keep this pulse-pounding car on the cutting edge.
While the WRX we know and love today arrived on the market in 2002, its roots go as far back as 1992 when it was Subaru's prime rally car. Today it's a street legal race car in the form of a compact sedan and hatchback with more performance chops than you can shake a stick at. If you're on the market for a model that offers quite a few on-road thrills, this might be the car for you.
What sets the 2016 model apart is that it's the first WRX example in twelve years that hasn't come as a hatchback model. Instead, the sedan model arrives with all the benefits of the hatch, including the same powerful four-cylinder engine. From what we hear, the hatchback will return in 2017 or 2018 once Subaru engineers have tuned it to perfection.
Subaru have added quite a bit of new technology to the WRX for 2016. Among these is the brand's award-winning EyeSight collision avoidance system, which also adds cruise control, an optional rear-vision, rear-vision, and rear-cross traffic alert system. If you want to feel more connected, you can also opt in for the new Starlink navigation system.
Two transmissions are available on the 2016 WRX. On the one hand, you can get the standard Sport Lineartronic CVT, which offers stepped manual and automatic shift modes controlled by paddle shifters. For a more hands-on driving experience, there's also a six-speed manual on hand. Both offer some pretty impressive 0-60 times--5.4 seconds for the manual and 5.7 for the automatic.
If you're interested in driving this exciting new Subaru model, our Greeley, CO dealership would love to introduce you to it. Contact our showroom at your convenience, and we'll fill you in on all the options, including how to order it, tailored just for you.