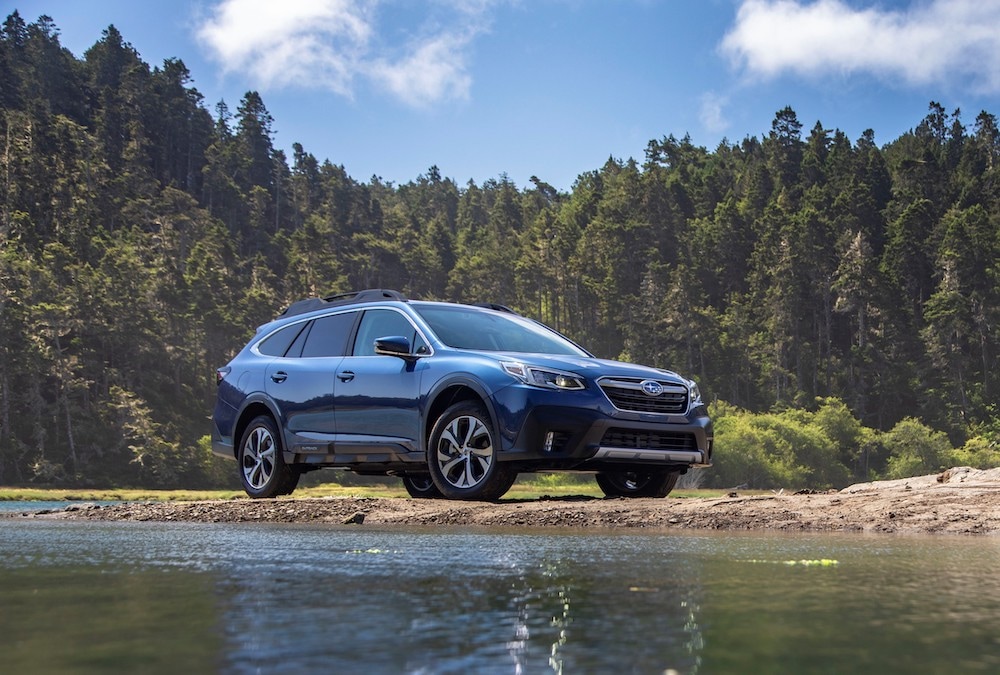 Has Subaru gone to the dogs?
Subaru owners always love their pets. That is why Subaru made a commitment towards causes related to pet rescue services and towards making life easier for your pets.
And, it shows with your enthusiasm by your pairing your pets – especially dogs – with your Subaru.
Autotrader recognized this connection between you, your dogs, and your Subaru. That is why the leading automotive shopping and research website named the 2020 Subaru Outback to their 10 Best Cars for Dog Lovers list.
Autotrader cited the Outback because of its reliability and suitability for families of all shapes, sizes, and breeds. Not to mention its on- and off-road versatility, allowing for safe, dog-friendly adventures.
Oh, and did you know that August 26th was National Dog Day? If you're a dog lover, every day is dog day! That is why all of our Subarus were designed for pet-friendly travels with spacious interiors and materials that are durable and easy to clean. The Outback has that little extra for healthy, happy dogs to jump into the rear cargo hold for a nice drive into the Rocky Mountains.
Subaru's commitment to pets and travel is part of a commitment by the company, called Subaru Loves Pets, a part of the company's Love Promise.
Greeley Subaru loves pets, too! We welcome our pet loving owners and potential customers to our showroom. Let us show you the best way to travel with your pet. Contact us for an appointment to show you how the Outback – or any Subaru – will fit your pet's life – and your's, too!