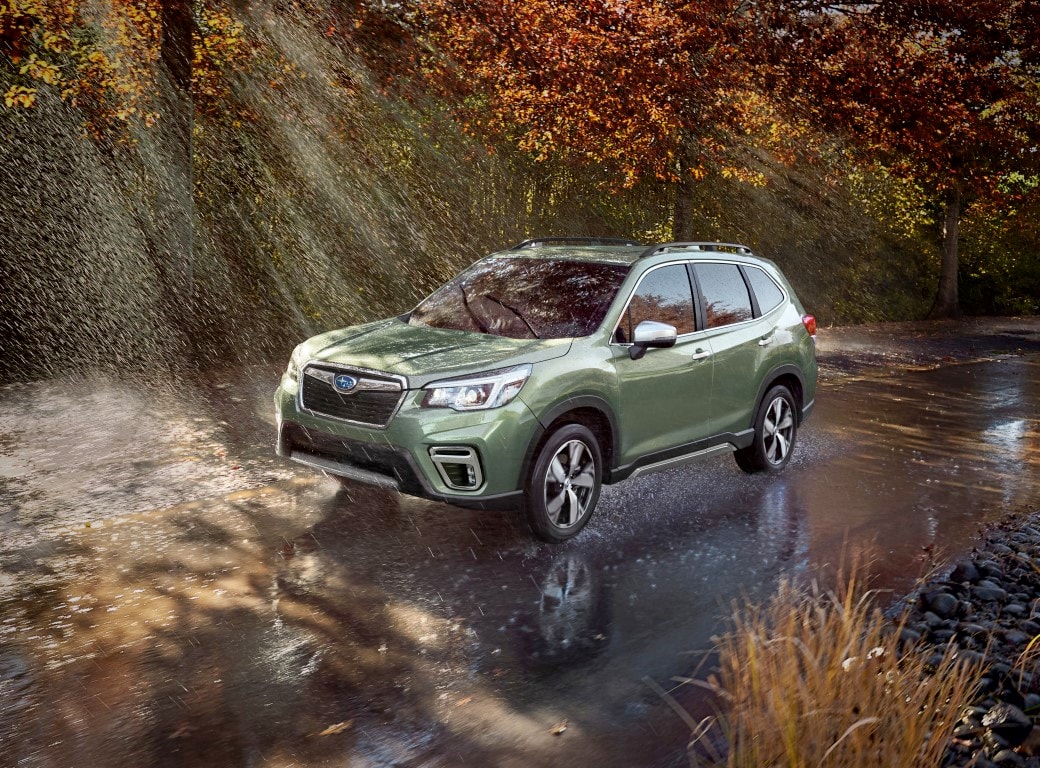 The Subaru Forester is one of Colorado's favorite compact SUVs. Made for adventure and your lifestyle, the Forester offers its owners an affordable way to take your family wherever they want to go – whether its across town or up in the Rockies
Why would you want an Forester? Here are some reasons why…
STANDARD SYMMETRICAL ALL-WHEEL-DRIVE: The key word here is "standard," as in every other compact SUV offers it as an option. In Colorado, you cannot have two wheels driving your car. However, the way this driveline is designed, you have a lower center of gravity and a direct feel from the engine to all four wheels. Which is why the Forester is a great long-term vehicle for your Colorado lifestyle.
EYESIGHT: More of the Forester's competitors are offering some form of driver assistance technology. Our EyeSight system is available to keep your Forester safe from harm and collision. EyeSight includes key features, such as Automatic Pre-Collision Braking, Lane Keep Assist, among other technologies. An EyeSight equipped Forester has been tested to reduce rear-end crashes with injuries by up to 85%!
STARLINK: You want to be entertained, informed, and connected. Starlink is your hub for everything you need to make your drive a good experience. All Forester models offer this standard, featuring smartphone integration via Apple CarPlay and Android Auto. You can also get a Forester with additional Safety and Security features that connect your car to get emergency services or to report a collision.
4G LTE WI-FI CONNECTION: On some Forester models, you can link up to the internet even as your car is in motion. You can even make your Forester into an office away from your home office.
ALL THAT SPACE: It is easy to fill up your Forester with people and their camping equipment or luggage. You have up to 31.1 cubic feet of expandable cargo space. Fold down the rear seats, and there is up to 76.1 cubic feet of what your imagination can fill up.
Greeley Subaru offers a wide selection of Forester models for your Colorado lifestyle. Contact us and find one that is right for you!